653 Mount Auburn Street
Watertown, MA - Sold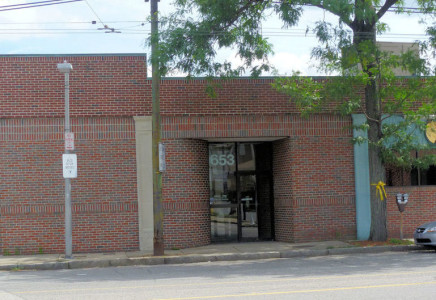 $2,100,000.00
MLS #: 71406880
Size: 11,980 sq. ft.
Lot Size: 18,667 sq. ft.
Building Structure: Masonry Single Story
Systems: All
Zoning: A-1
Date Available: Immediate
Basement: Partly Finished
Year Built: Rebuilt 1982
-SOLD-
This one story Brick Office Building contains 10,780 sq. ft. of usable office space plus approximately 1,200 sq. ft. of storagae area/basement space. Situated on 18,667 sq. ft. of land, there is on-site parking for 15 cars and additional metered parking in an adjacent lot. The building includes a large reception area, a very large wide open center space surrounded by eight open offices and five private offices, two baths and kitchenette. This is a prime office opportunity ideal for an owner user or investor. A highly visible location in East Watertown with easy access to Route 16, Route 2, Route 90 (Mass Pike) and public transportation to Harvard and Watertown Squares.
Share this:
653 Mount Auburn Street
Watertown, MA - Sold
Contact Us or Request a visit
Please call Call 1.800.123.4567 or you can fill out the form below and we'll get back to you shortly.
[contact-form-7 404 "Not Found"]