799 Concord Avenue
Cambridge, MA-Leased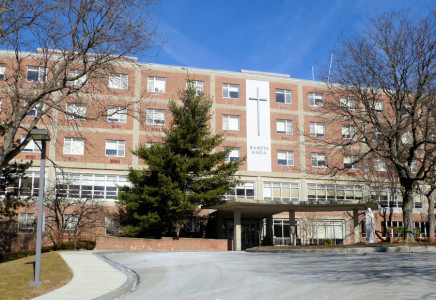 $28.50
Size: 6,750 sq. ft.
Building Structure: 6 Story Brick
Zoning: 0-1
Parking: Ample free parking
-LEASED-
799 Concord Avenue – FLOOR PLAN
FOR LEASE:  $28.50/PSF for approximately 5,088 square feet. of Medical Office Space located on the main level of the Santa Maria Nursing Facility in West Cambridge.  The space may be subdivided (approximately 1,500+ square feet).  There are several bathrooms within the space.  There is elevator access from an entrance on the on the lower level of the facility off of the main parking area.  Heat, electric, air conditioning and triple net costs are included in the lease rate.  There is ample free on-site parking available.  This space offers a great location with convenient access to the Alewife MBTA Red Line Staion, direct Bus Service, lines 74 & 78, to Harvard Square and surrounding communities, Route 16 and Route 2.
Share this:
799 Concord Avenue
Cambridge, MA-Leased
Contact Us or Request a visit
Please call Call 1.800.123.4567 or you can fill out the form below and we'll get back to you shortly.
[contact-form-7 404 "Not Found"]