Easter Egg Hunt in Huron Village
Come Visit us on Easter Saturday – 11:00 am to 1:00 pm – April 4th.
Beautiful Day to walk the Village, enjoy your neighbors, support your small business community and have some fun.
Welcome in the warm spring sunshine!!!!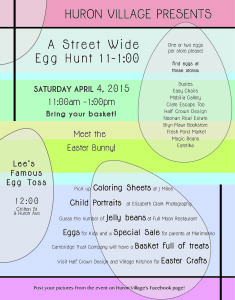 Share this:
You can follow any responses to this entry through the RSS 2.0 feed.