777 Concord Avenue, Unit 104
Cambridge, MA Sold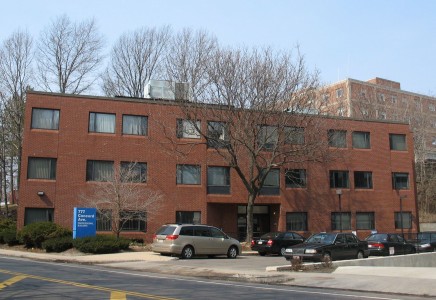 $425,000.00
MLS #: 72151850
Size: 946 sq. ft.
Building Structure: 3 Story Brick
Zoning: O2
Parking: shared lot
-Sold-
The 946 sq. ft. of office space is on the first floor of a professional office building with a shared parking area. The office suite consists a waiting area with reception station, 5 individual offices/rooms (1 room with sink), half bath and small kitchenette. This is an ideal location for either a medical, dental, or general office type of use.
Condo Fee: $599/month  Includes – HVAC, Insurance, Maintenance, Water/Sewer
 777 Concord Avenue offers a great West Cambridge location adjacent to the Fresh Pond Reservation. There is convenient access to the Alewife MBTA Red Line Station, Route 16, and Route 2. There are numerous retail amenities at the Fresh Pond shopping plazas.
Share this:
777 Concord Avenue, Unit 104
Cambridge, MA Sold
Contact Us or Request a visit
Please call Call 1.800.123.4567 or you can fill out the form below and we'll get back to you shortly.
[contact-form-7 404 "Not Found"]