431 Trapelo Road
Belmont, MA - Sold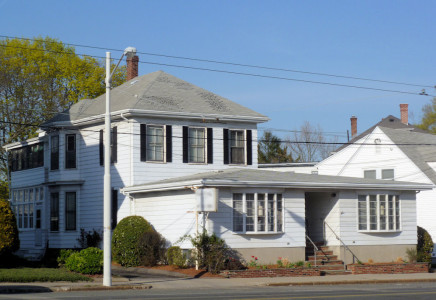 $775,000.00
Size: 4,070 sq. ft.
Lot Size: 10,004 sq. ft.
Zoning: GR
2 Car Garage
Parking: some off-street spaces
Floors: 2 + lower level
-SOLD-
On behalf of our client we are pleased to present this two story 2,850 sq. ft.  property including a five room residential unit, an approximately 1,220+ sq. ft. semi-finished basement, and two car garage.   The building is situated on 6,220 sq. ft. of land along with an additional 3,784 sq. ft. rear parcel, which provides generous  parking.   The property is suitable for an owner/user or as an investment opportunity.  Prime investment location is easily accessible off Route 128 (I-95) in a highly visible revitalized business district, convenient to public transportation with easy access to Cambridge, Harvard Square and Boston.
Share this:
431 Trapelo Road
Belmont, MA - Sold
Contact Us or Request a visit
Please call Call 1.800.123.4567 or you can fill out the form below and we'll get back to you shortly.
[contact-form-7 404 "Not Found"]