403 Highland Avenue – Office Space
Somerville, MA Leased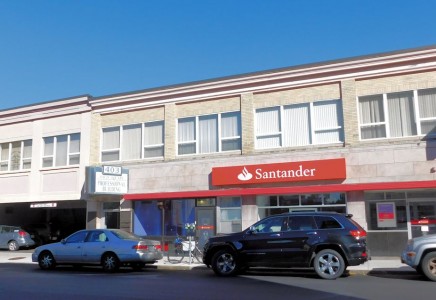 $750.00/month
MLS #: 72252099
Size: 130 sq. ft.
Building Structure: Brick, masonry
Systems: Gas Heat
Zoning: CBD
Date Available: December, 2017
Total Rooms: 1
Floors: 2
Year Built: 1900
-FULLY LEASED-
On behalf of our client, C. Brendan Noonan & Company, Inc. would like to bring your attention to the leasing opportunity in Davis Square Professional Office Building at 403 Highland Avenue, Somerville, MA.  One Individual Private Office on 2nd floor of professional building in Davis Square Central Business District.  $750/month.  Block window provides office with natural light.   Office lease includes utilities, shared use of waiting area, conference room and copier.  Access to high end Verizon cable is available.  Staircase from the street level entrance leads up to the 2nd floor offices.  Close proximity to numerous local eateries, entertainment and retail amenities.
403 Highland Avenue offers a prime location in the highly visible, heavily trafficked, vibrant business district.  Immediate access to the MBTA Red Line Station provides convenient access to Porter, Harvard & Kendall Squares and Boston.
Share this:
403 Highland Avenue
Somerville, MA Leased
Contact Us or Request a visit
Please call Call 1.800.123.4567 or you can fill out the form below and we'll get back to you shortly.
[contact-form-7 404 "Not Found"]