209 Broadway
Cambridge, MA - Sold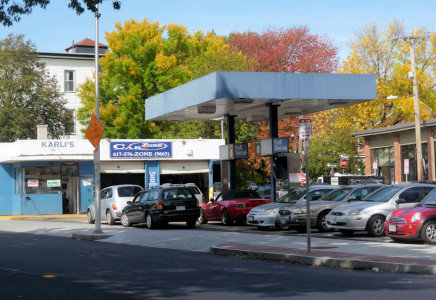 $1,400,000.00
MLS #: 71597952
Size: 1,191 sq. ft.
Lot Size: 4,485 sq. ft.
Building Structure: Concrete Block
Zoning: BA
Parking: Open Lot
Year Built: 1920
-Sold-
On behalf of our client we are pleased to present the property located at 209 Broadway, Cambridge, Massachsetts FOR SALE.   This 1,191 gross sq. ft. Auto Repair Facility on 4,485 sq. ft. of land offers a prime commercial/retail location positioned at the gateway to vibrant Kendall Square.   This property is suitable for an owner/user or presents an excellent opportunity for residential or commercial development.
Conveniently located at the crossroads to Kendall Square with easy access to public transportation to the Harvard and Kendall Red Line "T" Stations, Memorial Drive and Route 93 to downtown Boston.
Share this:
209 Broadway
Cambridge, MA - Sold
Contact Us or Request a visit
Please call Call 1.800.123.4567 or you can fill out the form below and we'll get back to you shortly.
[contact-form-7 404 "Not Found"]