Janice Corazzini ,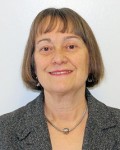 Commercial Broker
Email
Office: 617-868-3200 x 113

Janice has been with the company since 1996, first as Office Manager, and for the last several years as a Commercial Real Estate Broker assisting the owner with commercial real estate transactions.
She is knowledgeable about both the residential and commercial real estate markets in Cambridge and the surrounding communities. In addition to her experience in real estate and development, other areas of expertise include office management, marketing, computer manual editing, and work as legal assistant to real estate and corporate attorneys.
Janice's professionalism, attention to detail, great communication skills, emphasis on teamwork, and focus on outstanding customer service have enable her to assist commercial and residential clients with the many challenges they may face in their real estate transactions.  An avid sailor and hiker, she currently resides in Belmont, MA.
Share this: