Gina Brennan ,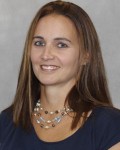 Residential Sales Agent
Email
Office: 617-868-3200 x 110

Gina  began her career in Massachusetts real estate sales in 2001, and has been a Residential Sales Associate with C. Brendan Noonan & Company, Inc., since 2003.
She moved from southeastern Massachusetts to attend Boston University in 1993. Gina currently resides in Watertown, where she is active in supporting the local community through membership in the school PTO, School Site Council, and Watertown Chamber of Commerce.
Gina's outgoing personality, determined work ethic, honest representation, and thoughtful professionalism, has proven essential in helping her clients determine their real estate needs and goals. Whether buying or selling a home, Gina's years of experience can help to streamline the process for you.
Affiliations
Greater Boston Real Estate Board
Massachusetts Association of Realtors
National Association of Realtors
MLS Property Information Network, Inc.
TESTIMONIALS
"Working with Gina Brennan was terrific. She's friendly, honest and well-informed. We were relocating from out of state, so Gina had the additional role of helping us to identify which towns to consider. She immediately understood our preferences and we trusted her advice.
At every stage of the buying process — showings, offer and negotiation, inspection and closing — our interactions were always easy, efficient and fun. We highly recommend Gina to anyone considering a move to the area."
– Stephen and Terry  (new Winchester, MA residents)
" Our agent, Gina Brennan helped us to navigate the very difficlut job of selling my single family house and my son's condo, while similtaneously buying a two family house jointly.  Once she helped find the two family home we wanted, it became a very delicate dance of trying to balance selling/buying, finances, loans and closing dates.  She was diligent far beyond what anyone could have asked, putting in countless hours on evenings and weekends.  She really cared about making this work for all of us and we greatly appreciated her sincerity, concern and determination to bring the transactions to a successful conclusion.  I would recommend Gina and C. Brendan Noonan Real Estate very highly."
– Helen D.
"Gina is an excellent real estate resource for anyone looking to buy or sell a home.   Gina brings insightful market intelligence, commitment to her customers, and creative ideas to the process.   She'll work tirelessly to get the deal done.   I strongly recommend Gina for your next real estate transaction."
– Tom G.
"If you are looking for a Real Estate Agent with experience, integrity, and patience, Gina Brennan is the right fit for you.  Buying  or selling a house can be stressful, and having the perfect agent for your particular needs can have a marked impact on your experience.  My wife and I placed a great deal of value on Gina's consultative, well prepared, low pressure style.  We found the right home in the right neighborhood and Gina's involvement was the most important element of that success."
– Rocco G.
Thank you C. Brendan & Noonan & Co.  for your help selling our family home.  Dealing with our parents estate and selling the family homestead was a bit daunting.  Your professional expertise and advice, while walking us through the process, preparing for an open house and evaluating the multiple offers we received was very reassuring.   The attorney you recommended to handle the legal agreements was exceptional.  Special thanks to Gina, Brendan and Janice for going above and beyond.  You are the best.
– Maureen O.
Share this: