C. Brendan Noonan, III ,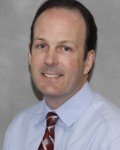 President
Email
Office: 617-868-3200 x 109

Brendan has been actively involved with C. Brendan Noonan & Company, Inc. in all aspects of both residential and commercial real estate brokerage since the 1980's.   In 1998, he assumed responsibility as president of the company.
Drawing on the knowledge of three generations, Brendan has acquired a unique level of expertise within the industry, focusing on providing his clients with the best possible strategic plan to meet their specific real estate needs in either the residential or commercial market.
Brendan has been a member of the Massachusetts Bar Association and practicing attorney for over 20 years.   He is currently of Counsel with the firm of Gilman, McLaughlin & Hanrahan, LLP.   Brendan's legal experience is an invaluable asset in guiding his clients through the often times complicated process of either selling or purchasing property.
Affiliations
Greater Boston Real Estate Board
Massachusetts Association of Realtors
National Association of Realtors
MLS Property Information Network, Inc.
Cambridge Savings Bank – Board of  Directors
TESTIMONIALS
"I have worked with C. Brendan Noonan & Company, Inc.  for many years.  Brendan has represented me in both residential and commercial sales and purchases.  Brendan and his team are known for their professionalism, helpfulness and their ethical treatment of all involved in the transaction.  They are well thought of and respected in the business community and the community at large.  I recommend them highly."
– Jim Kelley, President, Cambridge Landscaping Co., Inc.
"I have been a small business owner and landlord in the Cambridge area for over 20 yrs.  I wanted to let  anyone who is interested in residential or commercial real estate to know that my experience with Brendan Noonan and everyone at C. Brendan Noonan & Co. has always been top grade, very professional, and honest.  I have recommended them to friends, family, and customers and have always had positive feedback from everyone.  C. Brendan Noonan & Co. gives me personal attention, along with professional results that all clients deserve.  I know they will do the same for you."
– Jimmy Demetropoulos, Ma Magoo's
"Pemberton Farms and the Saidawey family have known and proudly worked with C. Brendan Noonan & Company-Real Estate Services, both commercially and residentially for well over 50 years.  Our relationship has been built on years of trust, Brendan's complete understanding of commercial & residential real estate trends, and his down to earth professional expertise & approach.  I proudly recommend C. Brendan Noonan and his team for any real estate needs you may have."
– Tom Saidnawey, Owner, Pemberton Farms
"Brendan, I just wanted to tell you how much I appreciate all the work you did to sell our building.  You found a great buyer and got the price we asked.  Amazing how well it worked out.  Thank your office staff for me.  It was a pleasure dealing with "real people" who actually care about their clients.  Thanks again and good luck to you."
– Joe S.
Share this: